THE THEOLOGICAL CURRICULUM AND ITS CONSTRUCTION
VERTICAL AND HORIZONTAL ASPECTS
Palavras-chave:
Theological curriculum. Pastoral Formation. Teacher training.
Resumo
The topic of this essay touches on the construction of a theological curriculum and its foundation based on the profile of the egress or of the future Lutheran pastor. The aim is to explore elements that deal with the composition and execution of a theological curriculum. Pastoral formation is known to have its main basis in its vertical dimension, that is, it is a gift coming from
God. The problematic character is how to reconcile this vertical dimension of pastoral formation, with horizontal aspects and human responsibility in the formative process, which is also dependent on factors such as a well-built curriculum. This research is qualitative in nature and from the point of view of its objectives it is exploratory. As a technical instrument of investigation,
the bibliographic research was used. The survey results show that overall curriculum construction and execution can achieve better consolidation through collaborative academic collegiate meetings of the faculty, continuing teacher
education, and clear objectives of the desired pastoral profile that are present in the curriculum.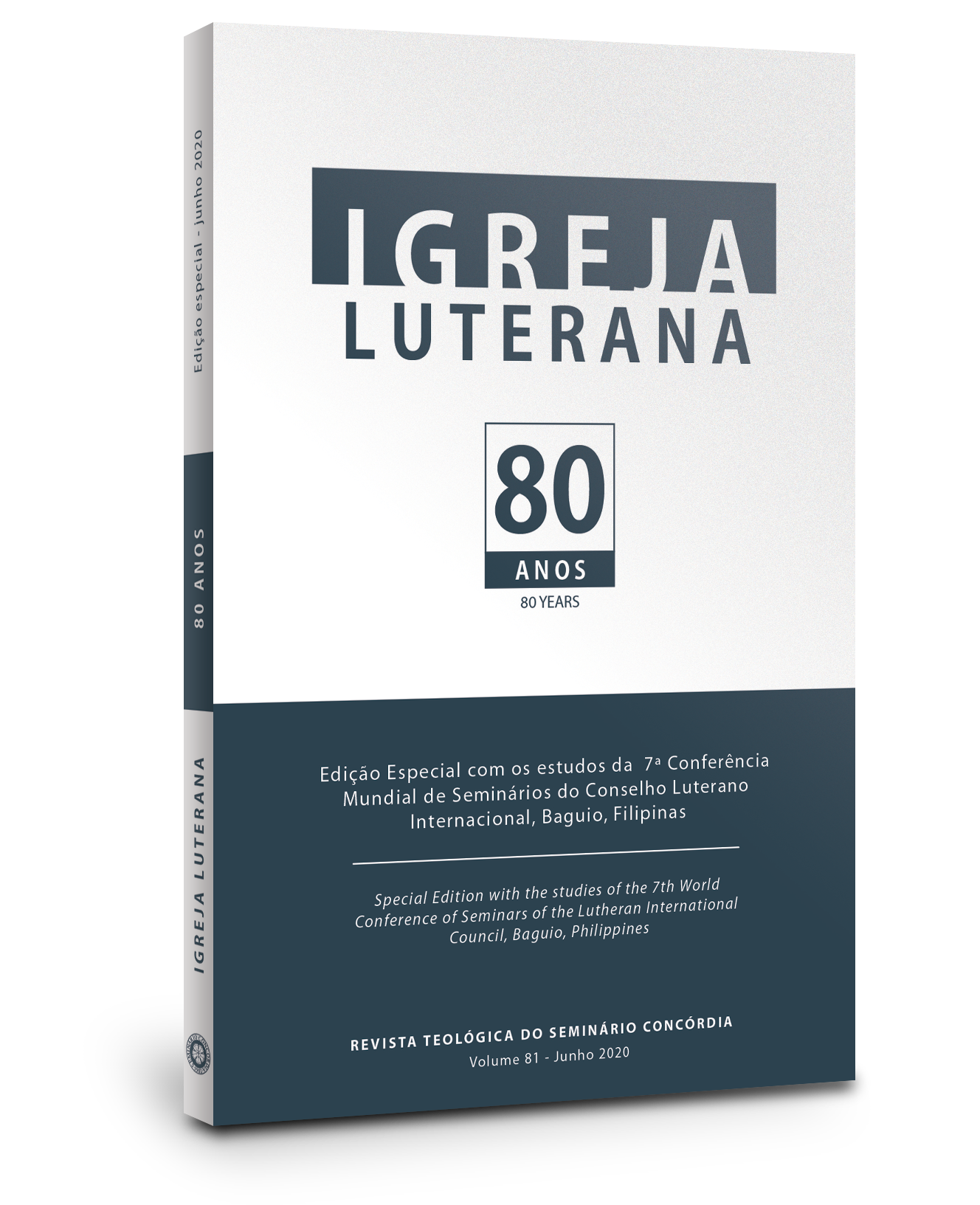 Publicado
2020-06-05 — Atualizado em 2020-06-07